UK's #1 R&D Tax Credits Portal
Sensible Pricing, No Setup Fees, No Long Term Contracts
For claims receiving up to £200,000 in tax savings, we charge a 5% fee.*
For claims receiving more than £200,000 in tax savings, we charge a 2.5% fee.* R&D Tax Calculator
---
Using the calculator below will provide you with an estimate of the corporation tax savings that you may receive from HMRC as well as the cost for using Tax Cloud.
What's included in the Tax Cloud service?
---
Expert Advice
Unlimited support from R&D tax specialists
Dedicated costing experts to help optimise every claim
Dedicated technical experts to help evaluate your project
Members of HMRC's Research and Development Communication Forum
SME & RDEC tax claim specialists
Results
We have a strong track record spanning 20+ years delivering R&D tax credit claims
Our staff are trusted and respected advisors to our many innovative clients
We help identify all of your qualifying projects and all your eligible expenses, including costs often missed by accountants and in-house teams.
Our experts have delivered robust R&D claims for companies in manufacturing & engineering, pharmaceutical, software, supply chain, digital design, immersive technology and many more.
Features
No long term tie-in's (current period only)
No face to face meetings required
Auto generation of an HMRC compliant claim report
No extra fee for chasing or responding to HMRC
One portal that contains all your claim information
Multiple team log-ins
Xero Integration
Our Specialist Team
---
More than just a portal
With Tax Cloud, you're not alone. You will be supported by leading technical, costing and tax experts. They will review the claim at every stage and are available to answer any questions you have.
Phone & email support
Help text & tutorial videos
Live chat support function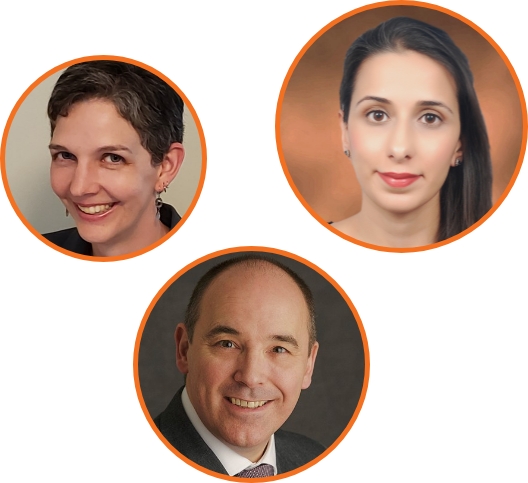 Tax Cloud is good!
So are the team that work with you through it all. Do not be daunted by doing your eligible R&D Claim(s). It's a straight forward process with Tax Cloud.
Fiona Watson
Inside Trak
Good value & professional
Really helpful to help file my R&D claim for my company. Would recommend using them if you need help to make any claim. Good value, professional and very good quality.
Andrew Ajoodha
Wirebox Ltd
Flexible, friendly and Familiar
Very supportive of Start-Up's, capturing additional unexpected R&D costs. Flexible, friendly and familiar team I go back to annually. Efficient online process! :)
Gareth Pearce
Pacifi Limited
Extremely helpful
The team are extremely helpful and prompt in answering queries and they provide very valuable guidance. We certainly will be using this service every year going forward.
Hilton Supra
Ztudium Ltd
Highly recommend
Our business was recently successful on our R&D tax claim with the help of Tax Cloud - seamless process and very professional support. Highly recommend!
Marcus Yang
Senssen Services Ltd
Both claims were successful
Tax Cloud have helped me with R&D claims for a couple of clients and I would highly recommend them. Both claims were successful and I will definitely use them again.
Ian Cooper
My FD Hub Limited
A superb service
Staff are at the end of a phone to answer queries as required. We're in our third year of using this service and will stick with Tax Cloud as it is certainly simpler than navigating the process alone.
Sarah Thelwall
MyCake Limited
Tax Cloud is so simple
We've used Tax Cloud twice now. The experience has been very smooth, easy to manage, and the service prompt. I don't see why anyone would use a more expensive 'full-service' offering.
Jack Thorogood
Pelagonian Ltd
Flawless and simple
Have now completed 2 successful applications with Tax Cloud and the process was flawless and simple. Cannot recommend highly enough!
James Squires
Salary Widget Ltd
Frequently asked questions
---
Many businesses don't realise that they are undertaking eligible qualifying R&D activities. If your technical lead (the R&D manager, lead engineer, or lead developer) is struggling to overcome the technical challenges of your project – if they are scratching their head wondering how to proceed, or losing sleep worrying about the technical uncertainties they face – your project will most likely qualify for R&D Tax Credits. If you're unsure, contact us and we'll be happy to qualify your activities for peace of mind.
Tax Cloud is not a DIY service, whilst you input the information into Tax Cloud, our team of R&D experts advise, review and approve each stage of the claim process. We ensure your claim is fully compliant and that you receive your full entitlement. We also deal with HMRC post-submission to make sure your claim is processed smoothly.
When you sign up to use Tax Cloud, our contract is only for the period you're claiming. Once you have received your money from HMRC, our contract ends and you are not contractually bound to use Tax Cloud for any future claims.
We don't charge for unsuccessful claims. We have a 100% success rate because of the industry leading team of specialists we employ. We have been helping clients claim for over 20 years and are members of the Members of HMRC's Research and Development Communication Forum. In the unlikely event HMRC do ask any questions, we will respond to these on your behalf at no extra cost.
Once a claim has been started, you're locked in for that claim only. However, if we determine there is no qualifying projects or costs for your claim, we will cancel the claim and you will not be charged any fees.
Unlike other R&D tax portals, Tax Cloud has a team of experienced R&D tax credit experts that guide and support you every step of the way. Myriad Associates, founders of Tax Cloud, are industry leading R&D tax specialists, so you're in safe hands. With Tax Cloud, you get access to Myriad's leading technical and tax consultants at a fraction of the cost associated with typical R&D tax consultancy.
Your Tax Cloud fee is just 2.5% or 5% of your R&D tax savings.
For claims receiving more than £200k in tax savings, the fee is 2.5%. Claims up to £200k in tax savings, the fee is 5%.
These fees are subject to a minimum fee of £2,000 + VAT.
Our fees are only payable once your claim has been processed by HMRC.
Use our calculator above to determine what price you will pay to benefit from Tax Cloud's R&D claim reports and expert guidance.
Data security is at the heart of our application. We use Microsoft's data safeguarding tools to ensure the information is encrypted at rest, which ensures and protects data confidentiality. It uses symmetric encryption to encrypt and decrypt data when the information is written to storage or used in memory with enterprise key storage management.
Our full Xero integration allows you to automatically import costs from Xero directly into Tax Cloud.
Sure, simply fill out our contact form and we'll be happy to offer any advice we can.